Get Your Heart Pumping at CustomFit Center in Savannah
For anyone looking to get fit and stay healthy, CustomFit Center in Savannah is offering a great opportunity to get your heart pumping! Exercise is the best medicine to improve your heart health, and CustomFit Center is the perfect place for you to get started and keep with it. 
Welcome to CustomFit Center in Savannah, the city's premier destination for your fitness needs! We have a wide range of services to help you reach your fitness goals, including personal training, group fitness classes, and more. 
Our experienced and certified staff are here to support you every step of the way, whether you're just starting out on your fitness journey or you're a seasoned athlete. We know that everyone's fitness journey is unique, so we offer a variety of programs we can customize to fit your individual needs.
We invite you to come experience everything CustomFit Center has to offer. Come in for a class, or make an appointment to say hi and talk about the athlete within you! We look forward to meeting you and helping you achieve your fitness goals.
Benefits of Exercise for Heart Health
Exercise has many benefits for heart health. It can lower blood pressure and improve cholesterol levels. Exercise can also help to improve the function of the heart, reduce the risk of stroke, brighten your mental health, and manage diabetes. The science behind exercise and heart health is clear. Strengthening your heart muscle lets it pump more blood with each beat, so it works more efficiently with less effort over time. With better oxygen delivery by your strong heart, every single cell in your body can get better at generating energy. Exercise also increases the resilience of your arteries and helps keep them clear of plaque. All of these effects together can help lower your risk of heart disease and just plain make you feel better!
Tips and Tricks for Getting the Most Out of Your Workout
You're looking to get the most out of your workout, right? There are a few things you can do to make sure you're getting the most bang for your buck. First, be sure to warm up before your workout. A good warm-up will prepare your body for the physical activity to come. It's like an on-ramp to a highway — gradually increase your speed/effort to ease from a cruising state to a more forceful intensity. Second, be sure to focus on quality over quantity when it comes to your exercises. Good posture matters, as well as good alignment and balance. When you're focused on quality, your good form will translate to better results.
Third, don't be afraid to push yourself from time to time. If you find yourself getting comfortable with a certain exercise or weight, challenge yourself by keeping that quality while increasing the intensity or adding an additional set. Pushing yourself outside of your comfort zone sparks improvement, because every muscle (including your heart) responds to intense effort by adapting to try meet the demand. A good guideline to follow is to devote one workout a week to more exertion, just not to exhaustion.
Finally, be sure to cool down after your workout and stretch those muscles you just pushed! A good cool-down, just like a warm-up, eases you out of your workout to a resting state so you can recover smoothly. Stretching is essential to relaxing muscle tension and improving muscle and joint mobility.
We LOVE to get your heart going strong with strength training as well as cardio training. And you'll love the way it feels to have a stronger heart.
If you're looking for a workout that will get your heart pumping, look no further than CustomFit Center in Savannah! We offer a variety of workouts to meet your circulation, perspiration, and inspiration needs!  If you're looking to get in shape and have a good time doing it, CustomFit Center in Savannah is the place for you. Whether high-intensity group classes or personal training tailored to your needs, you are guaranteed to have an amazing workout experience that will leave your heart pumping and body feeling better on the way out than on the way in. So come on down and start transforming yourself at CustomFit Center today!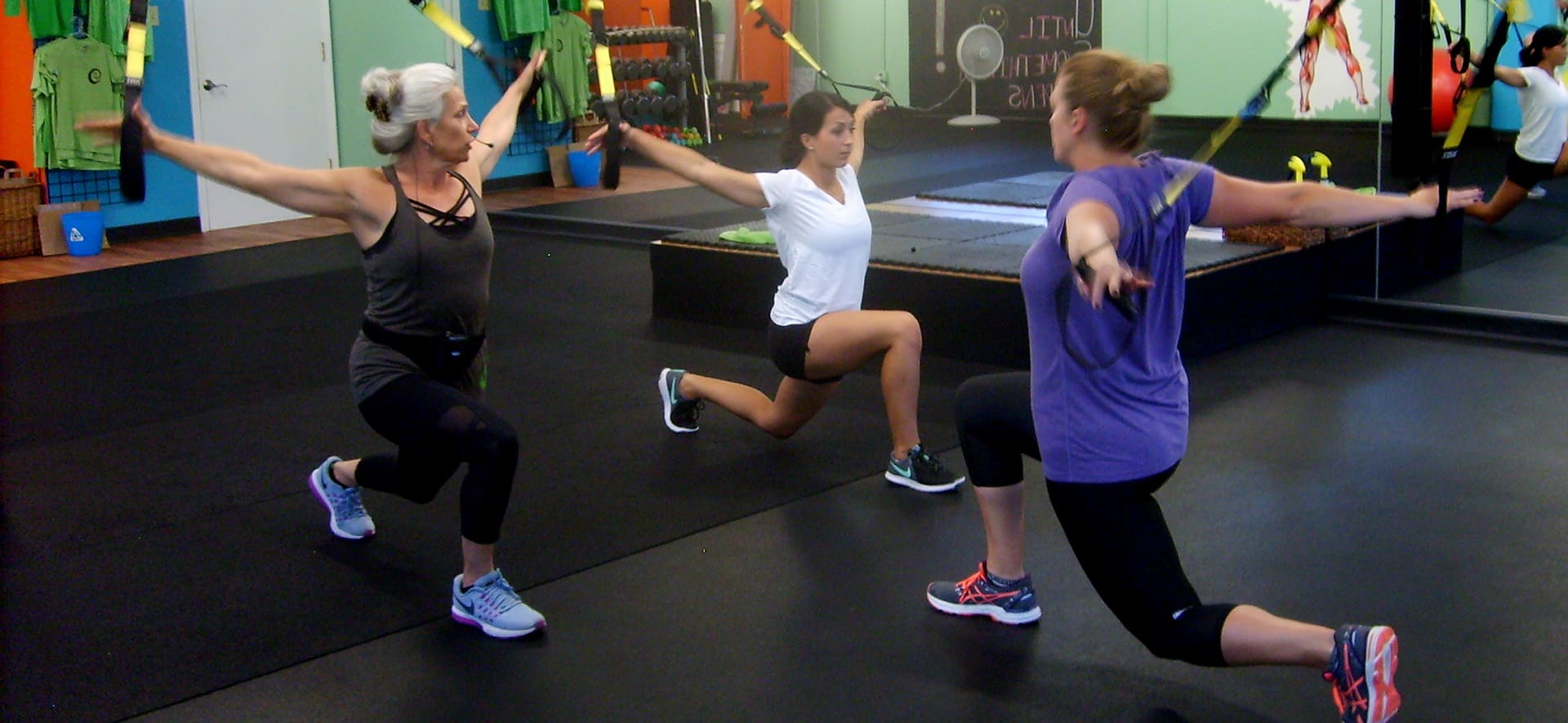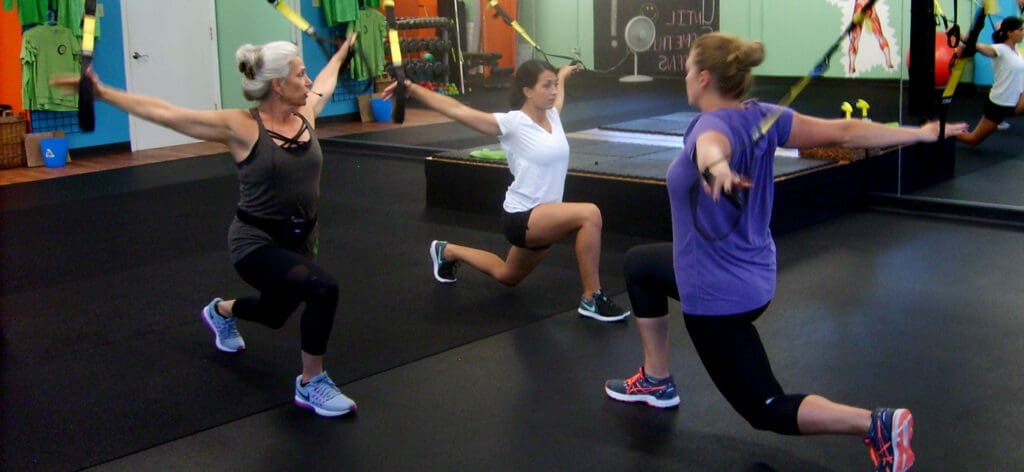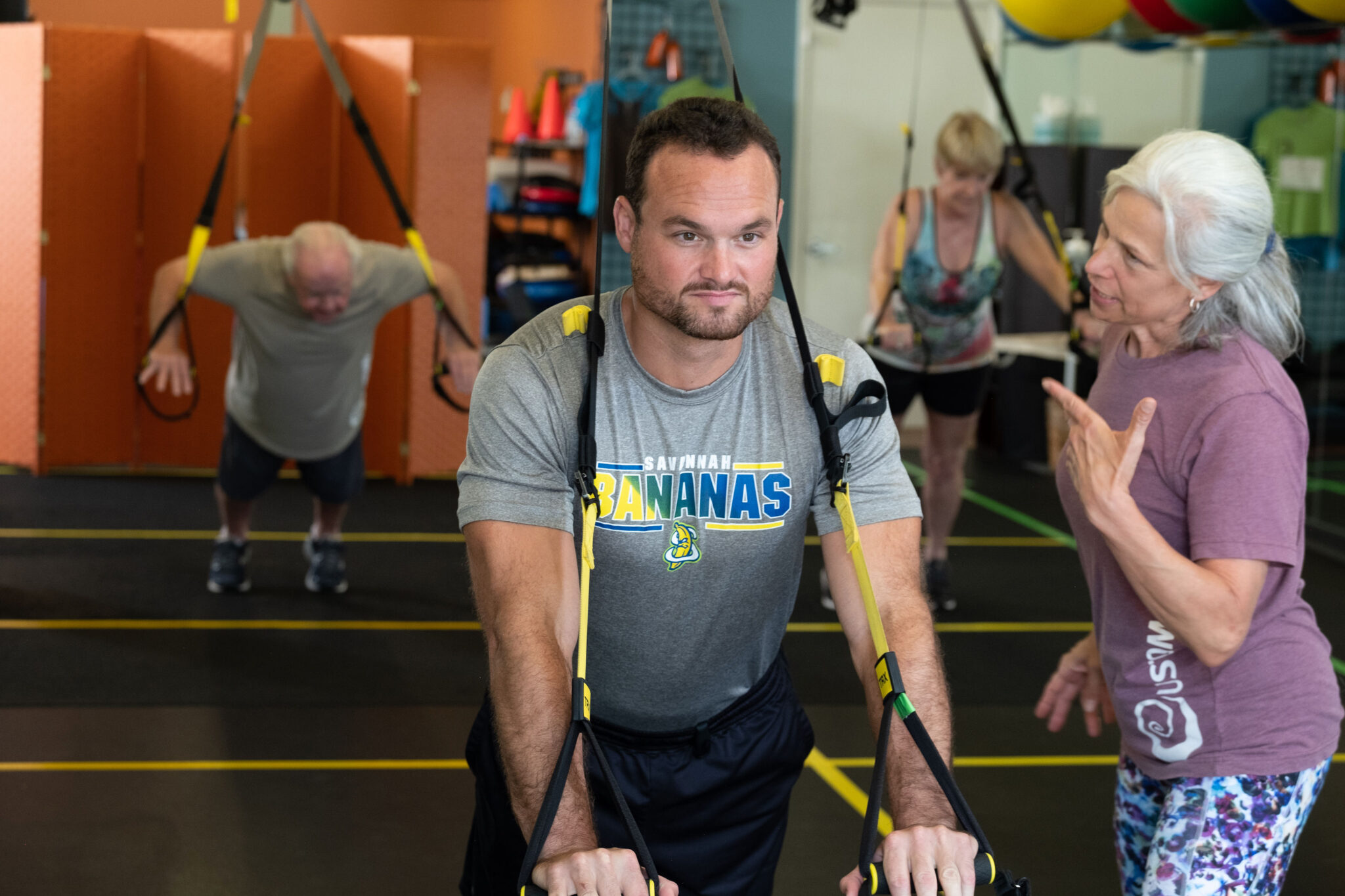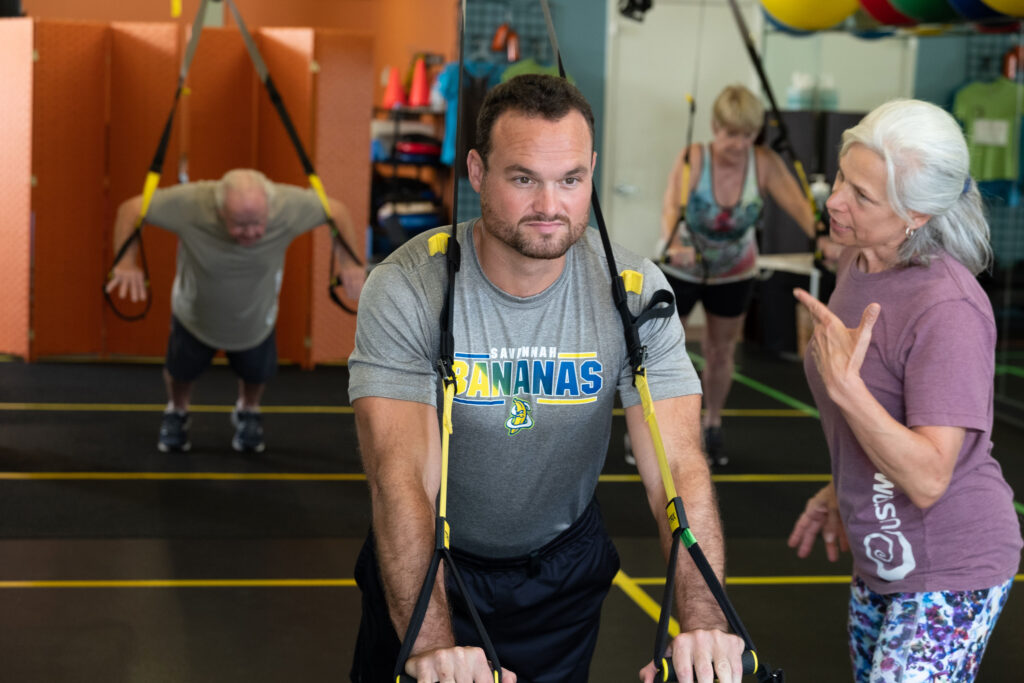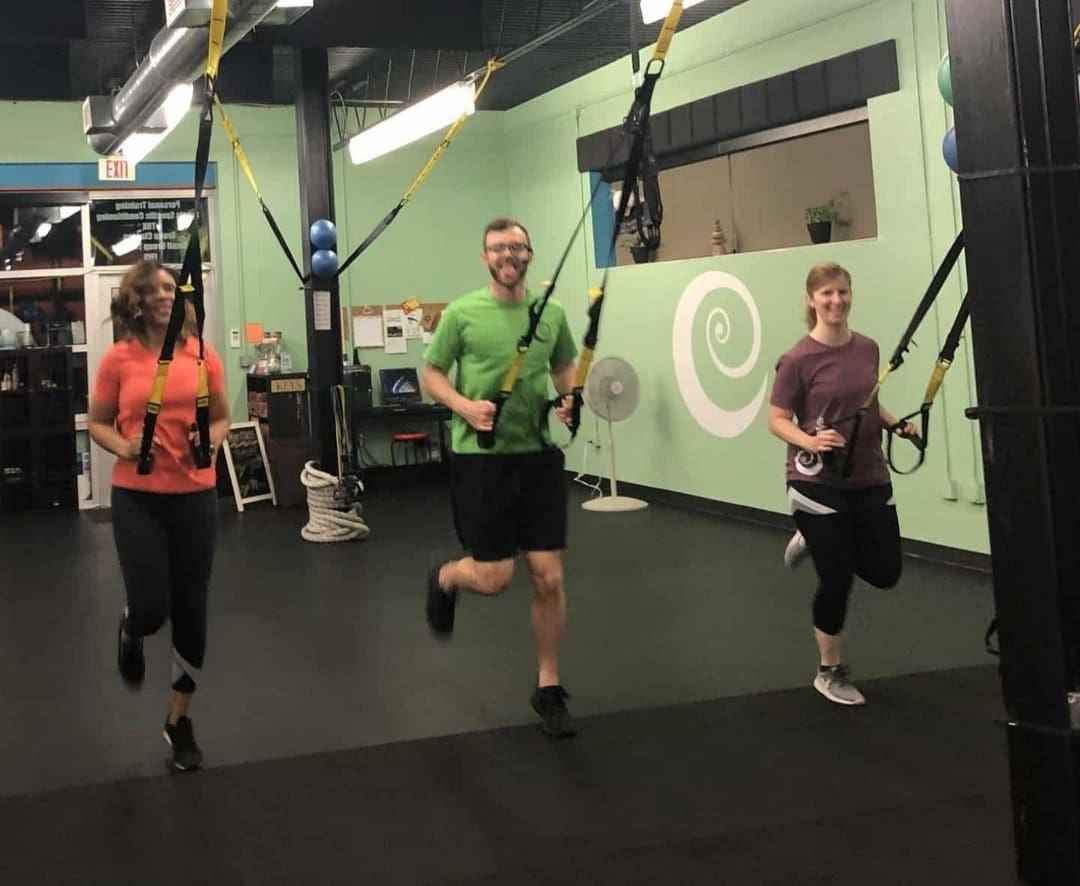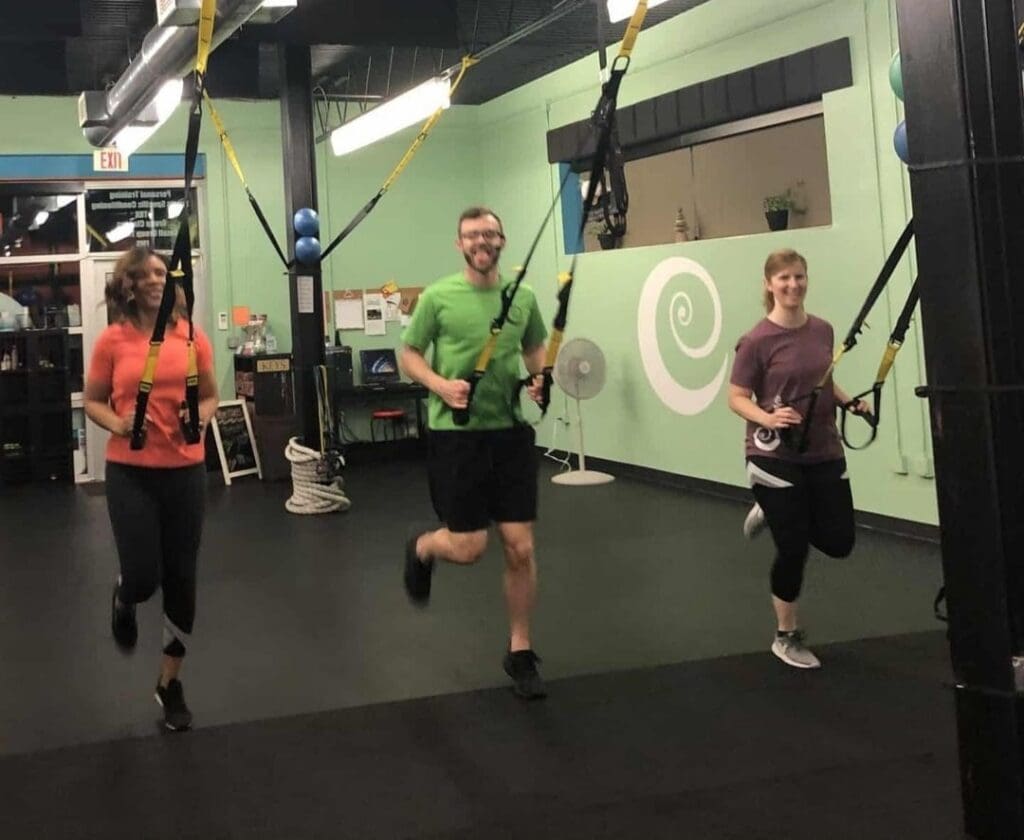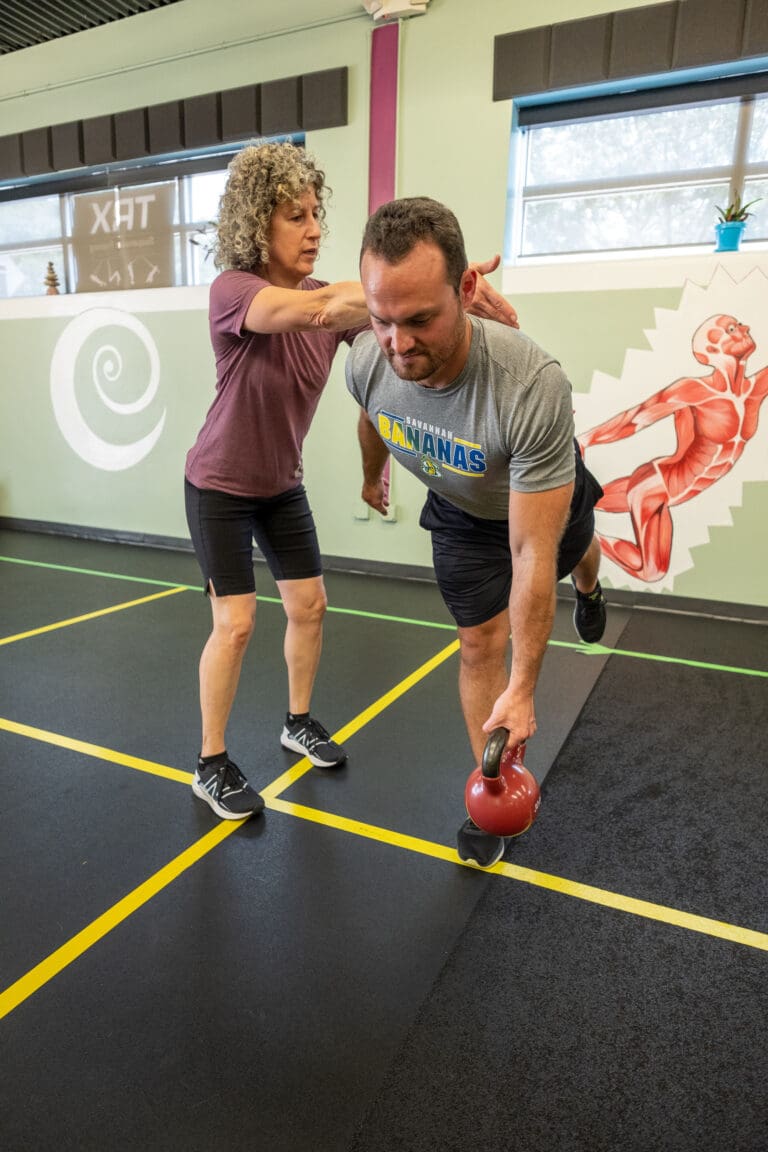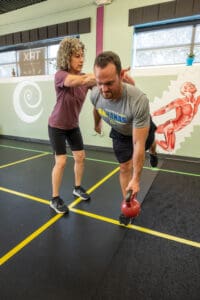 Best TRX Suspension training in Savannah, GA The military prides itself on fitness for readiness. It's no wonder the TRX system originated from the first portable suspension trainer developed by a Navy SEAL. TRX is an 'nickname' for Total body Resistance eXercise, and was first developed about two decades ago.
Read More »