CustomFit Center is a Downtown Savannah Fitness Center where anyone of any age can find next level expertise once you have graduated from therapy or treatment, following a surgery or an injury.
What does that mean? Why do we say we work with the body you brought with you on any given day?
Our focus draws on several factors. One is that the owners of CustomFit Center, located at 101-A West Park Avenue alongside Forsyth Park in downtown Savannah GA, have decades of experience with seniors. We have also trained within physical therapy clinics and have received continuing education alongside physical therapists. So we are especially well qualified for pre-hab to prepare you for surgeries, and for post-rehab following your release from physical therapy treatment.
Movement is medicine, bringing us to the next in our focus factors. We believe in the Functional Movement Screen and the corrective exercises recommended by the Functional Movement Systems approach. Meaning, we start with every training client at our Savannah Fitness Center by identifying your strengths and weaknesses, the muscle and posture imbalances that can contribute to an injury. Then we design a program to improve your posture, and improve your exercise form to help you get the most out of your workouts.
Preventive and customized programs are provided at our Fitness Center for Seniors in Savannah GA
There is a pretty broad spectrum of abilities in the people we meet. Some are not yet moving enough to enjoy the benefits of exercise, while others are working so much that they are experiencing overtraining syndromes. Savannah is a terrific place to be to stay active, with golf and tennis practically all year round, and with Forsyth and Daffin Parks offering beautiful recreation settings.
If you are embarking on a strength program from a surgery or an injury, you may need to establish a strong base of support before strength exercises work well for you.  Flexibility and stability are your strong base of support, especially for seniors who have concerns about balance and joint mobility. At our Savannah Fitness Center for Seniors, we meet you where you are and help you find your best way to move, whether you are just getting started with strength or you are looking to improve your record in the many competitions we call life.
For example: If you have had a shoulder surgery, overhead movements with your arms can be extremely challenging. We may need to stretch and stabilize your shoulder at first, and look at restoring symmetry between your left and right arm. "Lifting your arms overhead requires a lot of strength and coordination from your arms, shoulder and back," said eldergym.com.  "The overhead press is probably the most demanding exercise an older adult can do with their arms." We can help you gradually work back up to it.
Fitness Center for Seniors in Savannah, GA
What's so terrific about mobility, stability and strength? Think about being able to keep up with your kids and grandkids. Lifting things like golf bags and suitcases should not be a recipe for a back or shoulder injury. Keeping your pets active and healthy involves a lot of walking, bending, and reaching, and you certainly need good balance and endurance. Picture the enjoyment all these things bring to your life.  Now picture investing a little time each week at our Savannah Fitness Center for Seniors to ensure you get that enjoyment. 
Please call for an appointment so we can show you around. You'll notice when you walk in the door that our trainers are busy with training clients, our instructors are busy teaching classes. And we want to be sure we spend some dedicated time with you, answering your questions and listening to your goals. No membership contracts and we offer a variety of single-visit and multi-class passes. Classes, one-on-one training, small group training with friends or family, everything we do is designed to help you reach your goals.  Call CustomFit Center: (912) 441-4891.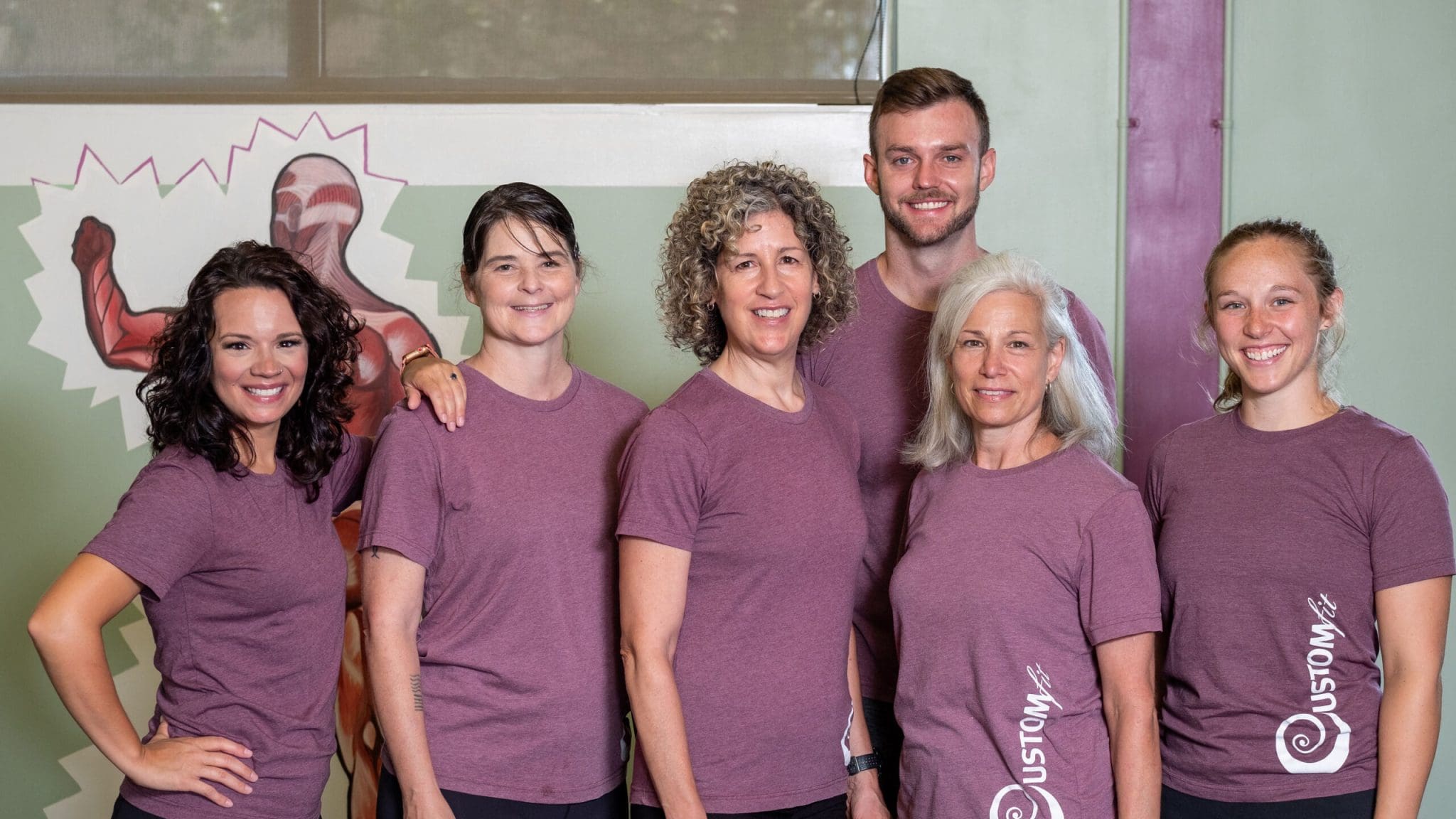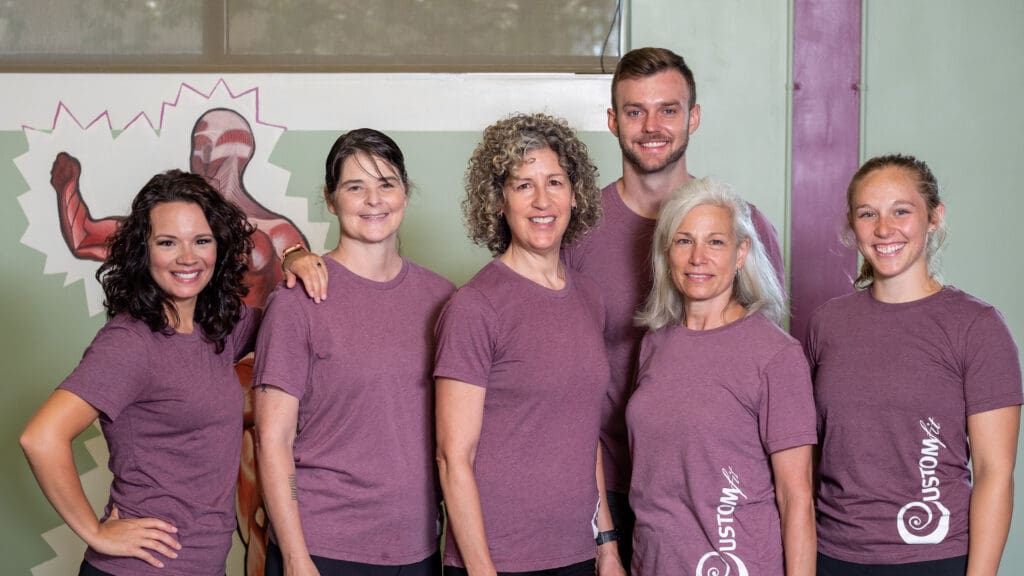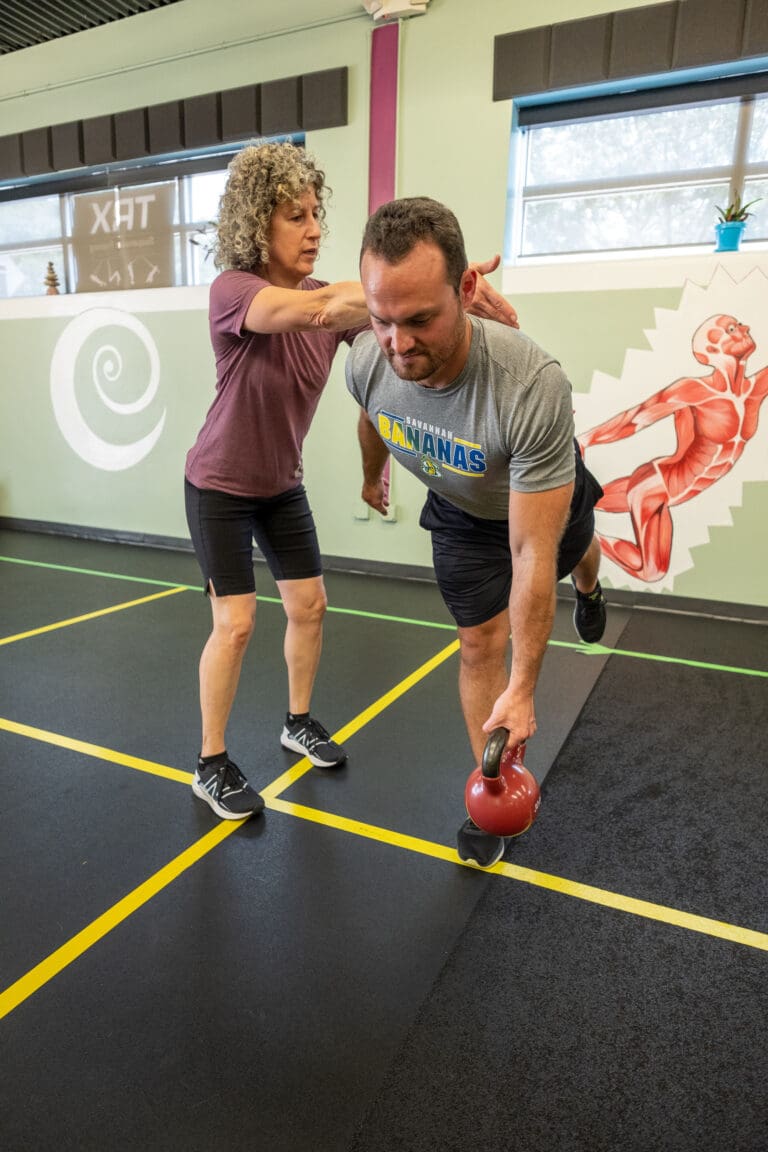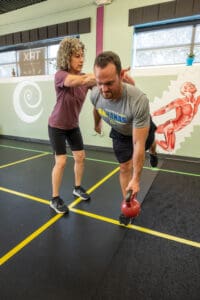 Best TRX Suspension training in Savannah, GA The military prides itself on fitness for readiness. It's no wonder the TRX system originated from the first
Read More »